Recent Obsessions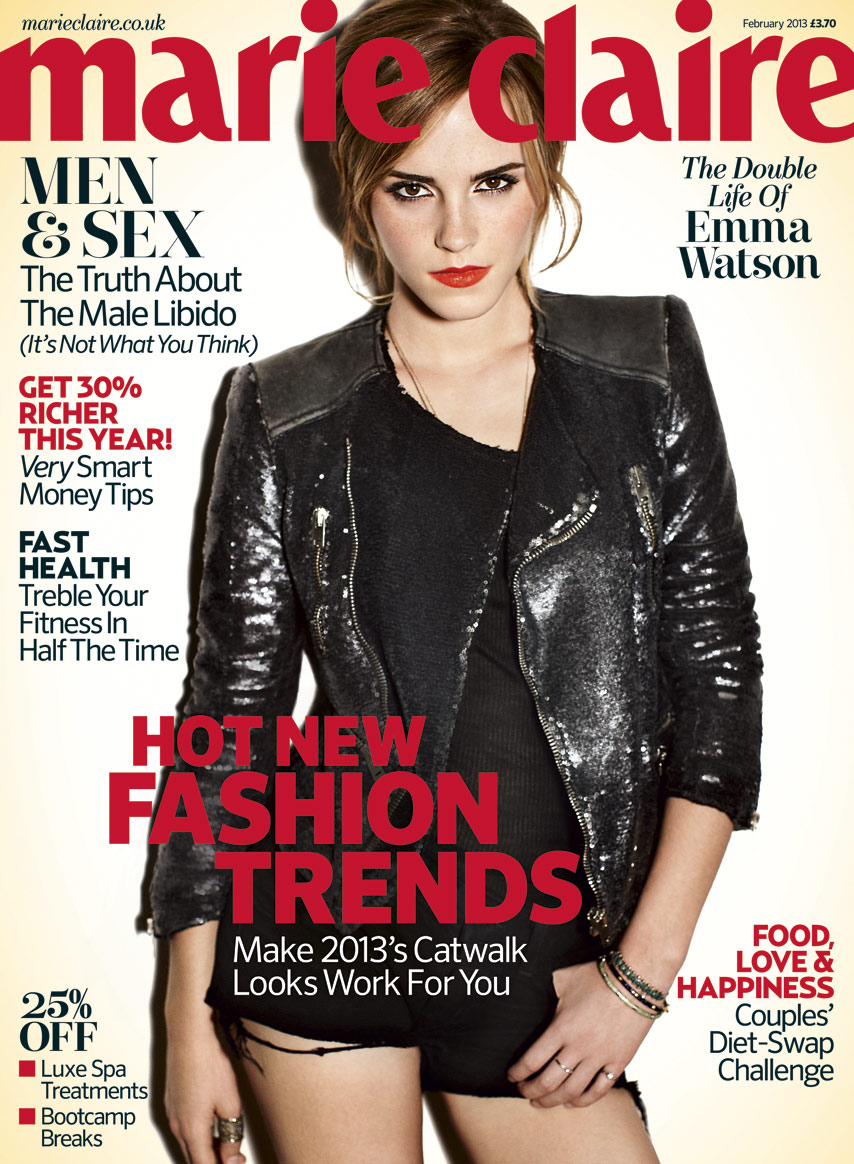 For quite a while, One Direction has been one of the top artists on my most played list on iTunes and I reckon that their recently released music video for 'Kiss You' is definitely going to make them the most played artist. The music video is amazing and I am pretty sure that I am now completely in love with Zayn Malik. I love them like I love chocolate, and that is saying alot!
Similarly to my overblown obsession of One Direction, I am completely in love with the February Cover of Marie Claire UK. Emma Watson could look gorgeous in only a plastic bag but here she looks amazing. The simplicity of the shoot and the leather biker chic look that the stylist has gone with has completely represented Emma Watson's sultry alter ego as seen in 'Perks of Being A Wallflower'.
And my final obsession of the month has to be cat eye sunglasses. My preference of sunglasses has ranged hugely over the last few years from aviators, to classic raybans to aviators to big big glasses and finally cat eye sunglasses. I know that a pair of these beautiful lenses shall be entering my wardrobe very very soon!